Welcome to Paris! Not my favorite city if I have to be honest. Especially in the boiling summer days of climate change. This city can be a nightmare when temperatures rise above 35 Celsius. Thank god for the fountain of Jardins du Trocadéro (Trocadero Gardens) which will be your only escape if you are visiting during a heatwave.
And such heatwave did meet Paris in the Pride weekend of 2019: Paris was attacked with 37 degrees. What is the problem, you may ask? Well – No air conditioning in any restaurant, cafe, bar and some hundreds of 4 star hotels! You may be surprised, but also the biggest central shopping mall of Paris – the Forum des Halles is only partially air conditioned. Well, at least the UBERs have A/C so you could chill a little bit when commuting from brunch to a sauna.
Be it noon time, or later in the evening – Thank god for the Sun City sauna! This is place where you could be hanging for hours and leave the boiling sun or pouring rain outside. In here, you can chill all day long in the large cool pool! Although this pool may be enriched with some semen aside from water – it is still a good alternative to burning out alive outside.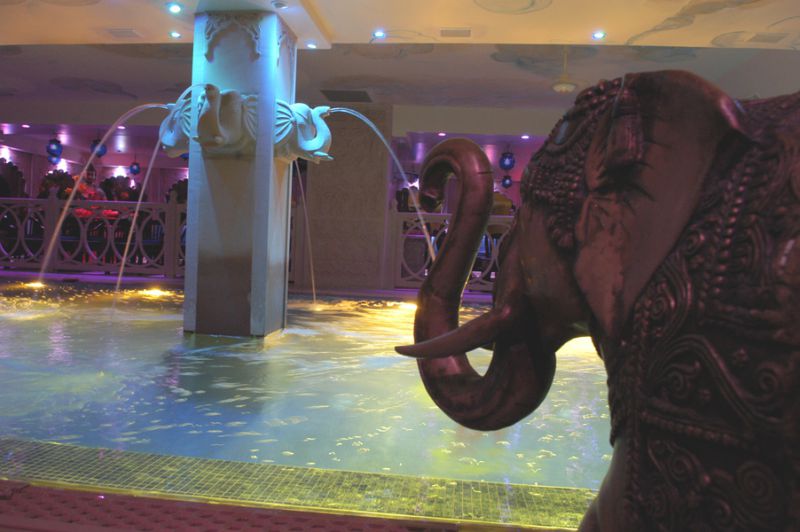 If you feel you have been in the pool for too long you, can always pass on to one of the two jacuzzis – one small, the other quite big, then back to the pool for a good revitalization of your blood stream. Next to the larger jacuzzi you can relax on a sunbed between dives.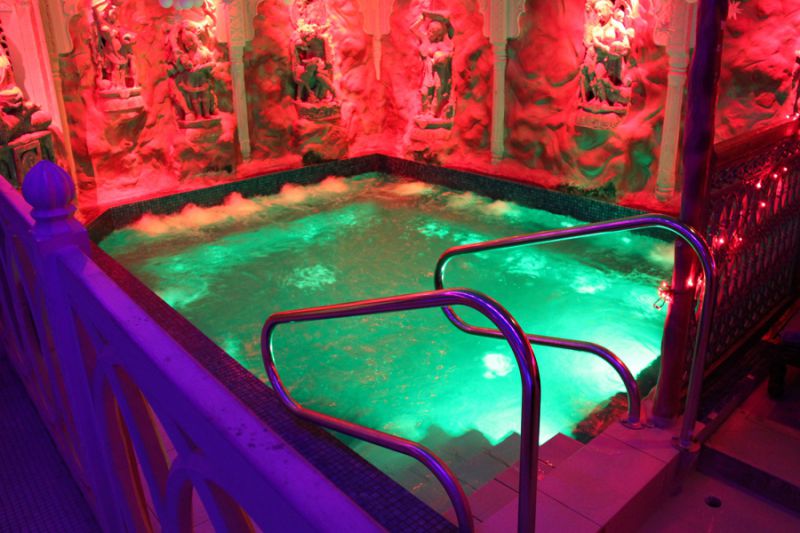 The entire place takes its design elements from the Indian culture with Kama Sutra motives, elephants and bright colors. I love it, even though it seems this place was last renovated long ago, it still keeps up a good vibe for patrons.
Right off the pool and across from the showers, you will find the hammam. The hammam is really where things are happening. It is split into 4 main areas and each one has its own special lightning and seating arrangement. I loved it, and it seemed everyone else did also so you would probably love it too.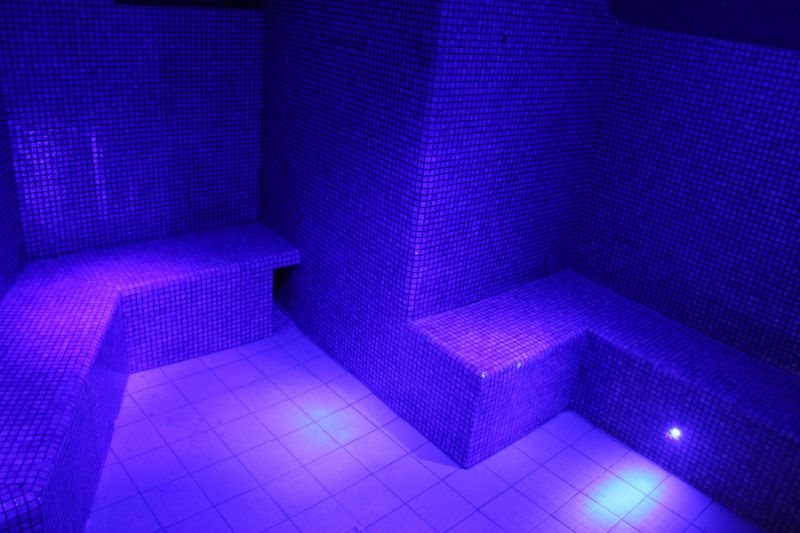 On the top floor is where the cabins and cruising area is located. Long corridors, with many doors in different shapes and sizes, in multiple height combinations really gives it unique characteristics. One room, is where a lot of the action took place. This is a rectangular shape room with puffy boxes in different sizes creating seating and laying areas. Some of those boxes are completely run down, which is a bummer. I wish the management would replace those soon.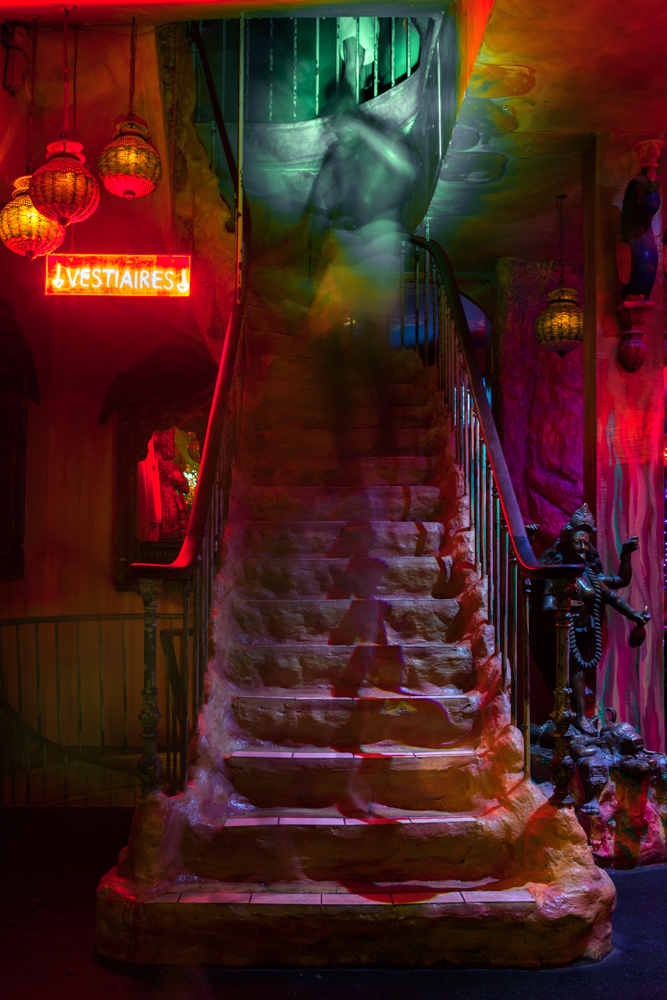 One down side would be the cost of entry. We visited on Pride weekend, where they held a pool party on Saturday and Sunday. They charged 25 Euros per person – quite a high entry fee. But taking into account that usually they charge 20 Euros and that the towels and drinks are complimentary (at least during that party) – it is a definitely worth it.
To summarize, this is currently my top favorite sauna in Paris. Although it is not the cleanest, prettiest or most exciting of gay saunas, it certntnly deserve a good review. I give it 80 degrees Celsius out of the boiling 100. Be sure to give it a visit.
The Sun City sauna is located at 62 Boulevard de Sébastopol, 75003 Paris, France